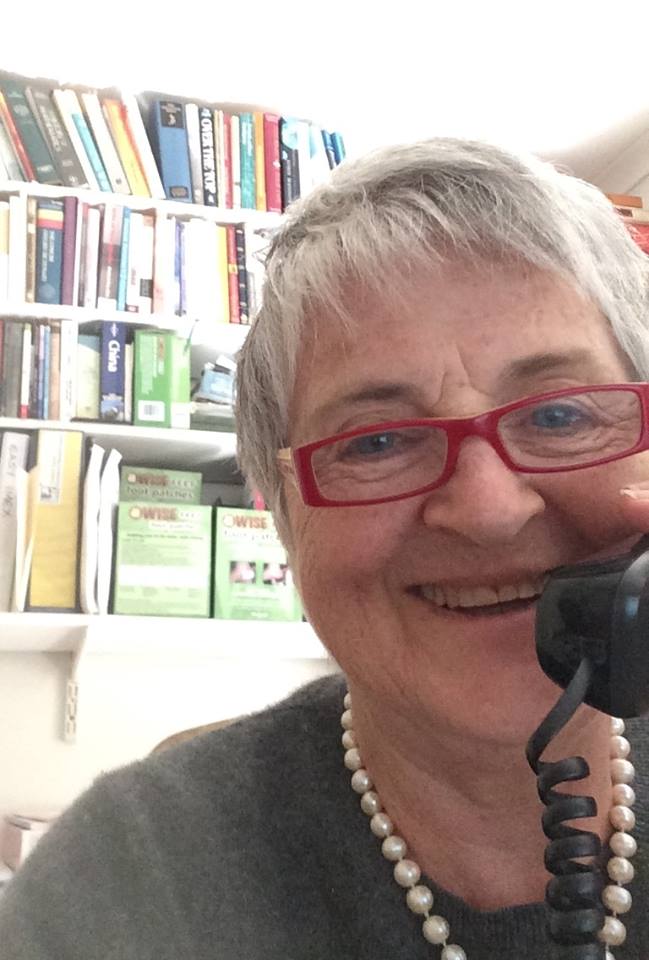 Barbara Elkins
Founder and Owner, Wisdom for Living
At my age of "threescore years and ten" I hope to inspire and encourage you to make the best choices that help you to take charge of your life, be responsible for it and provide you with some of the "tools" you may need, to be the best you want to be.
On the basis of more than 12 years experience in manufacturing foot patches and ear candles, and of a long list of very satisfied customers, I hope you too will find our products of the best quality and our service beyond your expectations.

About Us
Australian owned and operated
Real people to answer your questions
Trading since 2003
We believe in all-natural ingredients

Our Mission
To assist you to become WISE, WELL & STRONG, as you age.
Creating well-being for your whole family with our assistance.

Our Philosophy
To provide to you, in a supportive manner, the products and information to make wise and conscious choices to regain your health and well-being.